Do you ever feel like you can't break your habit, no matter how hard you try?
If so, you're not alone. Most of us feel that way when we're trying to break a habit. That's why we need to rely on God for help.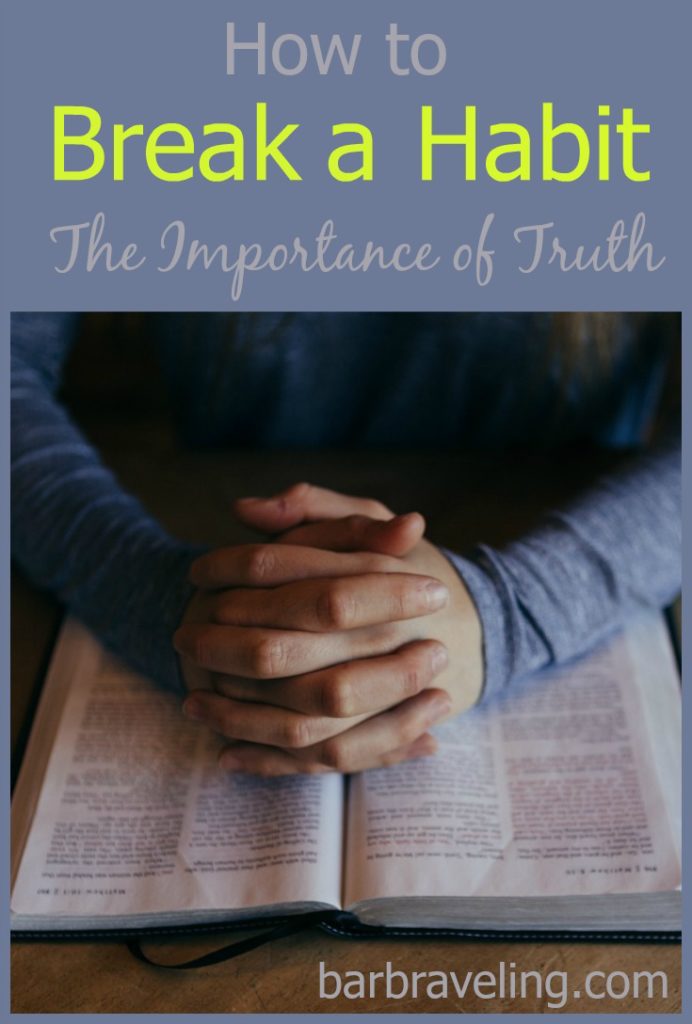 If you want to break a habit, there are two basic steps:
Set boundaries.
Renew your mind every time you break your boundaries (or better yet, every time you feel like breaking them).
This of course looks much easier on the computer screen than it does in real life!
In real life, breaking free from a bad habit or sin often seems impossible.
It's not.
The Bible says we're transformed by the renewing of the mind, and the Bible works. It's just that we sometimes have to renew our minds a million times before we're free!
If you want to work on breaking your habit, here are some posts to get you started:
Setting Boundaries
Renewing of the Mind Help
Blog Posts:
 Books:
Podcasts:

Idolatry Resources:
If you're struggling with an idol, it will also help to check out my blogging series on idolatry. Another great series on idolatry is Brad Bigney's Gospel Treason series. Click here for a list of those sermons. His book on idolatry, Gospel Treason, is also helpful.