Let me ask you a question. When you're trying to lose weight, do you usually wake up in the morning, all excited about the process?
Do you think about how great it will be to lose that weight?
How good it will feel to fit into those clothes you've been wanting to fit into?
How wonderful it will be to break free from a habit that has been plaguing you for years?
Or do you instead wake up and think, Oh no, another day of depriving myself? If only I could eat what I want today, life would be so much better!
I'm afraid I usually focus on how crummy life is because I have to deprive myself.
It occurred to me that losing weight would be so much easier if we developed a thankful attitude about the process.
Here is a list of 10 things I thought we could be thankful for when we're trying to lose weight.
10 Things to Thank God For When We're Trying to Lose Weight
That we get to eat so much. (We would be eating less if we lived in many parts of the world.)
That we're on our way to a healthier lifestyle.
That we aren't bingeing.
That this will help us break free from the habit of turning to food rather than God for help with life.
That we can wake up tomorrow and feel great about what we ate today.
That we will be able to fit into those skinnier clothes soon.
That we're breaking free from an overeating habit that has made us miserable for a long time.
That we'll have more energy when we lose this weight.
For each bite we get to eat today and how great it tastes.
For how wonderful it will be to break free from the control of food.
P.S. If you'd like a weight-loss Bible study or weight loss renewing of the mind resource to help you with your weight loss efforts, check out the following resources: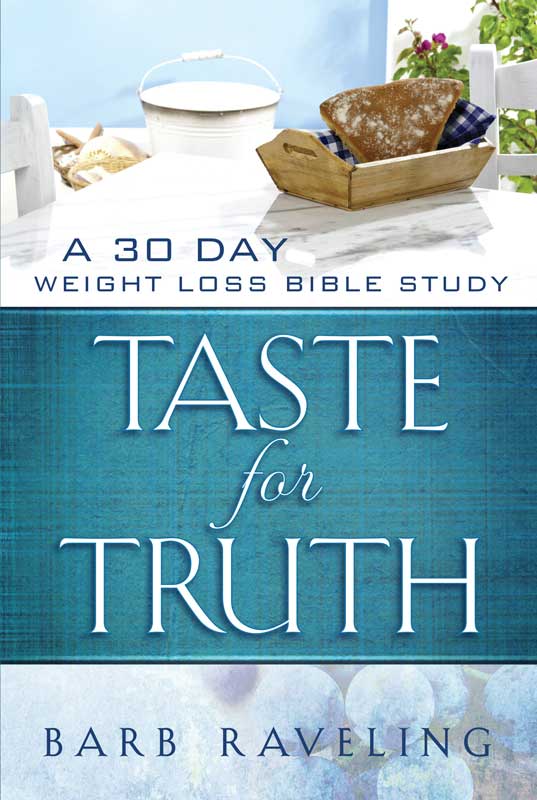 Taste for Truth: A 30 Day Weight Loss Bible Study is focused on the lies that make us eat, body image, and the weight loss process. I wrote this Bible study to go along with the questions and Bible verses in I Deserve a Donut, and although you can do the study without I Deserve a Donut, it's best if you have both books.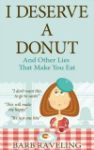 I Deserve a Donut (And Other Lies That Make You Eat) is a renewing of the mind resource to use in the midst of temptation and also to prepare yourself for temptation. I use it all the time, just for regular life. It is filled with 36 sets of questions and over 150 Bible verses that you can use to have conversations with God about life and food. The questions and Bible verses will help you renew your mind, taking off the lies that make you eat and putting on the truth that will set you free. It's also available as a free app.
Freedom from Emotional Eating: A Weight Loss Bible Study is more focused on emotional eating. Although there is material on boundaries and breaking free from the control of food, most of the book is devoted to learning how to let go of negative emotions. The comment I get most often with this book is that yes, it helped me with eating, but it helped me even more with letting go of my negative emotions.
Discussion: Can you think of any other reasons to thank God when you're trying to lose weight (or break some other habit)?