Do you ever feel like you'll never change? Maybe you've been struggling with the same sin for years. Or you're stuck in the grip of a negative emotion. Or you've been trying to start a habit, but it's not happening.
It's discouraging to work on those things because we keep failing. And at some point we start believing the lie, I'll never change anyway, so why bother? 
I know how hopeless that feels because I've felt it a thousand times myself. But here's the truth: Not only can God help us change, He actually wants to help us change!
The Renewing of the Mind
Paul tells us in Romans 12:2 that we're transformed by the renewing of the mind. This blog is all about the renewing of the mind and how God uses this discipline to transform us. If you're not familiar with the renewing of the mind, here are some posts to get you started:
One of the best ways to learn how to renew your mind is to work on a project with God, something in your life you can't change in your own strength. If you'd like to do that, check out the renewing of the mind project tab on this blog.
Read the material there and then go to the tab at the top of the blog that corresponds to your project. Each tab has a drop down menu with all kinds of resources that will help you go to God for help with transformation.
I've included a few links below to get you started, but please spend some time poking around on your own as I think the blog is pretty easy to navigate. Any time you see something in orange, that's usually a link you can click on. Email me if you have any questions!
Barb Raveling
Links to Get You Started
How-tos:
Bible Studies:
Books and Bible Studies (All of these studies work well for both individuals and groups):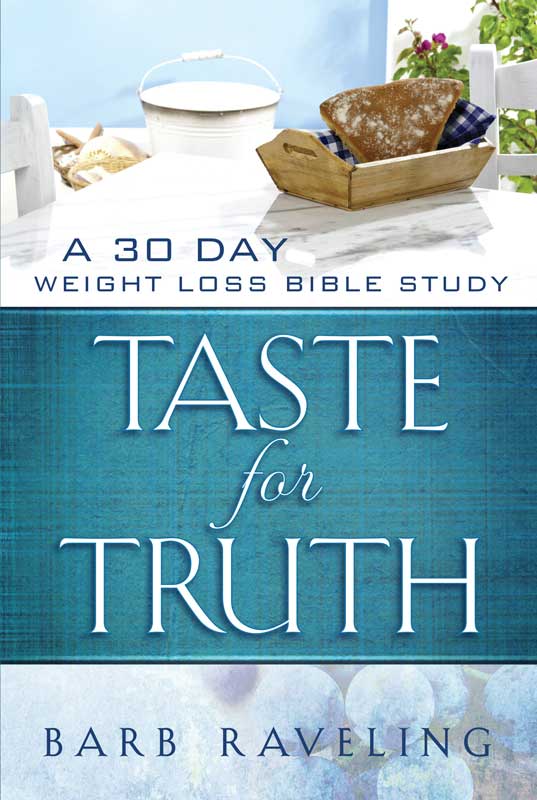 Taste for Truth: A 30 Day Weight Loss Bible Study is focused on the lies that make us eat, body image, and the weight loss process. If you want to lose weight, I would probably start with this one and follow it up with Freedom from Emotional Eating. I wrote this Bible study to go along with the questions and Bible verses in I Deserve a Donut, and although you can do the study without I Deserve a Donut, it's best if you have both books.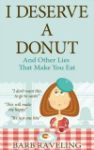 I Deserve a Donut (And Other Lies That Make You Eat) is a renewing of the mind resource to use in the midst of temptation and also to prepare yourself for temptation. I use it all the time, just for regular life. It is filled with 36 sets of questions and over 150 Bible verses that you can use to have conversations with God about life and food. The questions and Bible verses will help you renew your mind, taking off the lies that make you eat and putting on the truth that will set you free. It's also available as an app.
Freedom from Emotional Eating: A Weight Loss Bible Study is more focused on emotional eating. Although there is material on boundaries and breaking free from the control of food, most of the book is devoted to learning how to let go of negative emotions. The comment I get most often with this book is that yes, it helped me with eating, but it helped me even more with letting go of my negative emotions.
The Renewing of the Mind Project is more of a comprehensive book on the renewing of the mind. In a way, it's this whole blog put into the form of a book. Although the book isn't directed towards weight loss, the questions and Bible verses in the starting a habit section of the book would be helpful for losing weight. The questions and Bible verses in the stopping a habit section are similar to those in I Deserve a Donut, but there is one set, the opportunity/sneakiness questions that are new.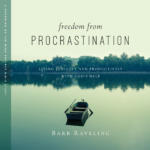 Freedom from Procrastination Bible Study is a Bible study that will help you discover the reasons you procrastinate and go to God and His Word for help in overcoming it. The book contains Bible studies, productivity tips, to-do list, and renewing exercises to use whenever you don't feel like doing whatever you put on your to-do list for the day.
RALLY is a Bible study about going to God for help with life. You'll learn the list style of truth journaling in this Bible study plus we talk about how to live joyfully in the midst of trials, growing closer to God and more like Him.
To contact me: click here