Click on the links below to read the free Bible studies:
Blogging and Ministry:
This was a series on how to break free from idolatry with journaling exercises. Click on the steps at the end of the post to see the whole series. The first step links to a quiz to help you know if you have any idols.
Insecurity
New Year's Resolution Bible Study Series
Renewing of the Mind Bible Study Series
Trials Bible Studies:
When God Asks You to Do the Impossible.
Note: You are welcome to print any of the Bible studies you find on this blog to use with a class except for the weight loss Bible studies. My only request is that you include the website (www.barbraveling.com) or author info on the Bible study. If you want a weight loss Bible study and finances aren't an issue, I'd recommend Taste for Truth (see below) as it offers more comprehensive help for weight loss than the free Bible studies. 
Barb's Published Bible Studies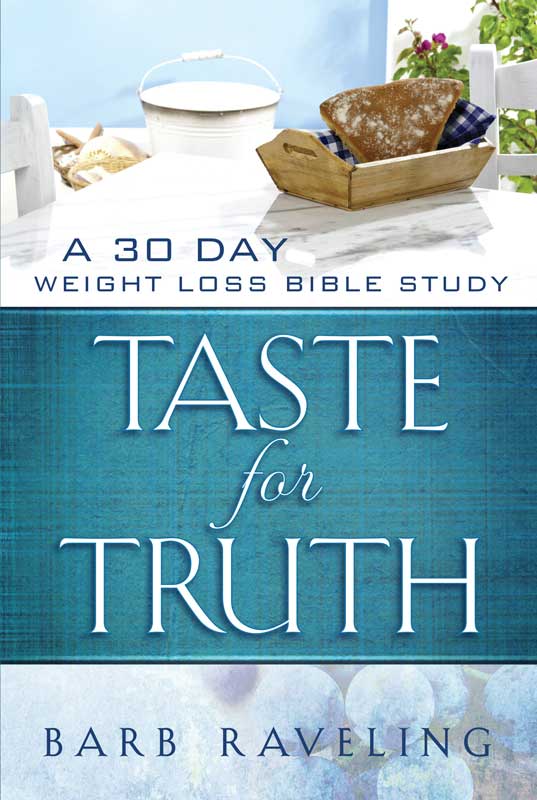 Taste for Truth: A 30 Day Weight Loss Bible Study is a 30-day Bible study that will help you follow your weight loss or maintenance boundaries. It's focused on the lies that make you overeat, body image, and the weight loss process.  I wrote this Bible study to go along with the questions and Bible verses in I Deserve a Donut, which is also available as a free app. I often recommend that people do this Bible study first and then Freedom from Emotional Eating, but I have others tell me they liked the opposite approach.
Freedom from Emotional Eating: A Weight Loss Bible Study  The comment I get most often with this book is that yes, it helped me with eating, but it helped me even more with letting go of my negative emotions. Although there is material on boundaries and breaking free from the control of food, most of the book is devoted to learning how to let go of negative emotions. Because of that, this is a study that can be helpful for anyone, whether you struggle with emotional eating or not.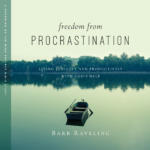 Freedom from Procrastination Bible Study: This Bible study offers both spiritual and practical help for overcoming procrastination. It's filled with Bible studies, to-do lists, practical tips, and renewing activities to help you develop the habit of finishing your to-do list each day and/or following through on your goals.
Rally: A Personal Growth Bible Study This is a Bible study about going to God for help with regular life in a way that will help you grow. This would be a good Bible study to do if you're going through a trial.
Note: All of these Bible studies can be done at home alone or with a group. You can find a leader's guides for each Bible study here: Leader's Guides for Bible Studies and Books.