Have you ever tried to break a habit, all excited about the way your life was going to change, and then had it all come crashing down over your head? Maybe you slipped up a couple of times. Or you received a few discouraging remarks from a friend. Or maybe you just got sick of walking the straight and narrow. Whatever it was, all of a sudden, you became convinced you could not change. And that's when you feel like giving up.
This has happened to me so many times I can't even count them. My tendency is to wallow in I-can't-do-this-land. The only way I can continue to pursue growth is to rely on the One who has the power to change me.
Following are five steps you can take to press on when you feel like giving up.
5 Steps to Take When You Feel Like Giving Up
1. Pull out your spiritual weapons.
Sometimes we forget we're in a spiritual battle. Satan doesn't want us to break free from our strongholds, and the easiest time to attack is in the beginning, before we've made much progress. If you feel like you're being attacked, fight lies with truth.
Here's a Bible study that will help you know what you're up against: Gathering Your Tools. Here's a Bible study that will help if you're being attacked right now: Spiritual Warfare and Your Project. 
2. Remember that growth is not a diagonal line.
If you've ever seen a stock market chart of a rising stock, you'll notice the stock doesn't go up in a nice smooth diagonal line. Instead it goes up a little, then down a little, up a bunch, then down another little bit.
If you were to sell your stock in one of those downward jags, you'd miss out on a lot of income.
It's the same way with a renewing of the mind project. Some days you feel like you're already living in victory land. You can't believe how much you've grown. And then the next day, you'll feel like a failure.
Don't give up on those failure days. Just keep renewing your mind and wait patiently for that line to start going up again.
3. Persevere.
We are transformed by the renewing of the mind. If we keep renewing our minds, God will transform us. How fast that happens is up to God, not us.
Remember Jericho? They had to walk around that big city 7 times. Remember Naaman and his leprosy? He had to jump in the river 7 times. Remember the Israelites? They had to sit through 10 plagues before they were able to escape from their slavery.
When you feel like giving up, remember all those Bible guys that came before you – and keep pressing on.
 4. Don't beat yourself up.
Don't be surprised when you fail. Of course you're going to fail. If you were perfect, you wouldn't be in this boat! It takes all kind of little failures to reach the point where you're no longer failing. So rejoice that you're still trying. If you weren't trying, you wouldn't be failing.
Remember, God convicts. Satan condemns. If you've sinned, ask God for forgiveness and move on. If you're struggling with self-condemnation, try this Bible study on failure.
5. Enjoy your time with God while you're waiting.
For me, the best thing about renewing my mind is the fellowship I experience with God. He loves me right now. Before I change. While I'm changing. And after I change. I don't have to measure up for Him to love me. I just have to turn to Him.
And that's incredibly comforting.
Question: What do you do when you feel like giving up? 
Other Weight Loss Resources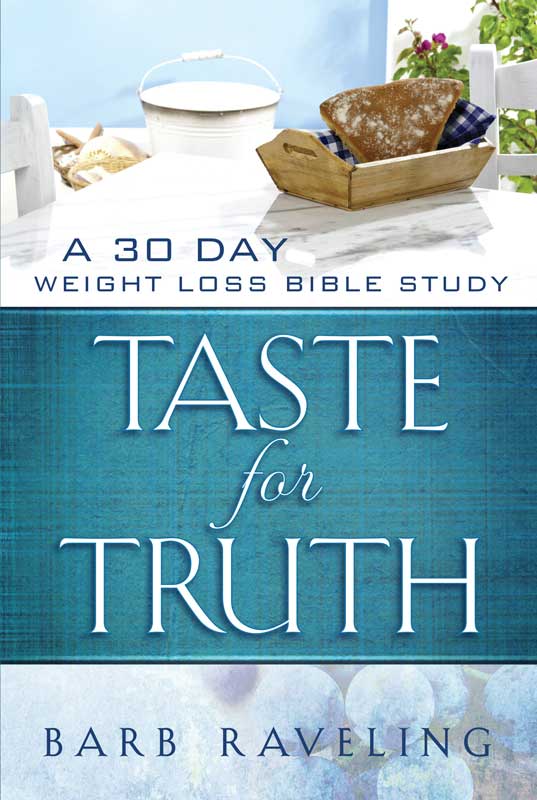 Taste for Truth: A 30 Day Weight Loss Bible Study is focused on the lies that make us eat, body image, and the weight loss process. I wrote this Bible study to go along with the questions and Bible verses in I Deserve a Donut, and although you can do the study without I Deserve a Donut, it's best if you have both books.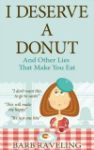 I Deserve a Donut (And Other Lies That Make You Eat) is a renewing of the mind resource to use in the midst of temptation and also to prepare yourself for temptation. I use it all the time, just for regular life. It is filled with 36 sets of questions and over 150 Bible verses that you can use to have conversations with God about life and food. The questions and Bible verses will help you renew your mind, taking off the lies that make you eat and putting on the truth that will set you free. It's also available as a free app.
Freedom from Emotional Eating: A Weight Loss Bible Study is more focused on emotional eating. Although there is material on boundaries and breaking free from the control of food, most of the book is devoted to learning how to let go of negative emotions. The comment I get most often with this book is that yes, it helped me with eating, but it helped me even more with letting go of my negative emotions.