Do you ever feel like you want to be great? Not because greatness is so appealing in and of itself–but because you think people will respect you or like you more if you're great?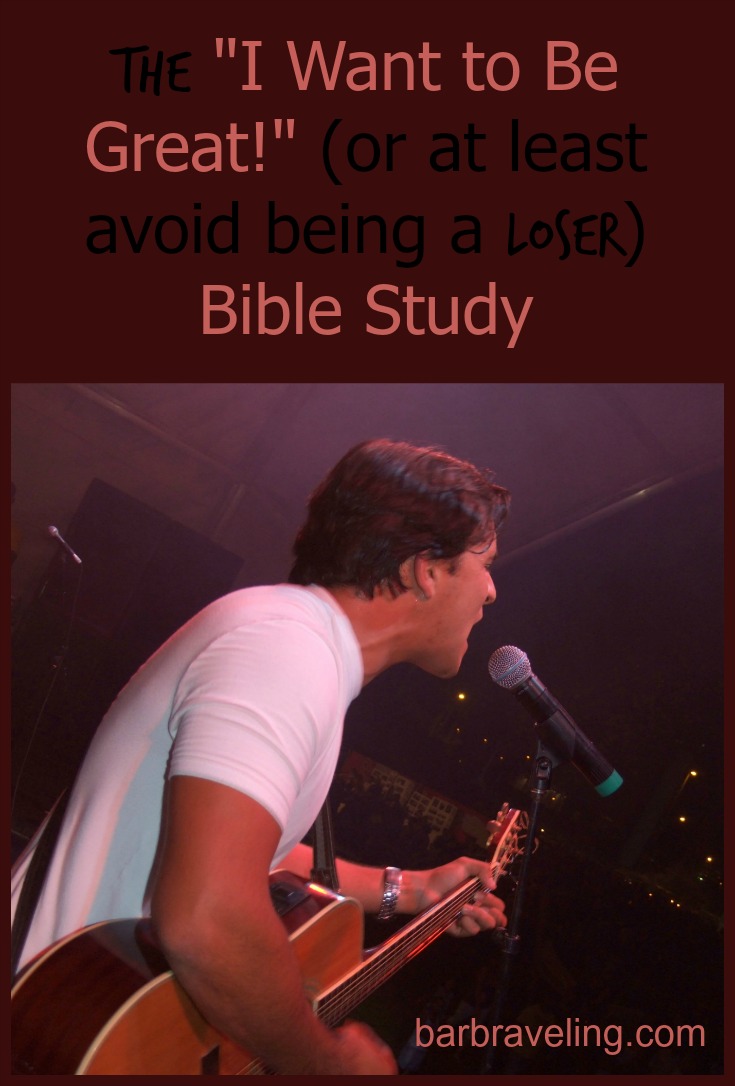 Unfortunately, we live in a world that defines greatness by numbers.
It might be likes on Facebook, a number on the scale, a dollar amount on a paycheck, followers on social media, or even the number of people in our church pews.
The numbers we're looking for vary depending on our stage in life and vocation, but the message doesn't: If you want to be great, work on those numbers.
And because we live in the age of the Internet where people can often see our numbers, it's more tempting than ever to focus our efforts on being great.
If we're going to break free from our obsession with great, there are several things we'll have to do:
See greatness from a biblical perspective (it's not a number).
Let go of our need to have others respect and think well of us. Let God be enough.
Focus our efforts on loving God and others well, rather than getting them to respect and love us well.
Renew our minds whenever we catch ourselves worrying about what others think of us.
Here's a Bible study that will help you renew your mind if you struggle with this issue.
 The "I Want to be Great" Bible Study
Read Mark 10:35-45 and answer the following questions.
How do you think James and John defined great?
In what area of your life are you trying to be great?
How would you define great in that area?
Why do you want to be great in that area of your life?
Do you think you're believing any lies? If so, list any lies you're believing and the truth for each lie.
Read Mark 10:42-45. How does Jesus define great in this passage?
Think of the area of your life where you're trying to be great. How does the world define greatness in that area?
How is Jesus's definition different than the world's definition?
What did Jesus say in Mark 10:42-43?
Think of that area where you want to be great. How would it change your outlook if you were to focus on serving others rather than getting everyone to think you're great?
What would it look like to serve others in your current vocation or stage of life?
Read Mark 10:45. Serving others usually involves sacrifice. What might you have to sacrifice to serve others well in your current vocation or stage of life?
Do you think your life would be better or worse if you developed a servant's heart in your current vocation or stage of life? Explain.
Group Bible Study Discussion Questions
Do you think people in the pre-Internet age had to struggle with the "I want to be great" syndrome as much as we do? Why or why not?
Why do you think we feel like we have to be great?
Do you usually like and/or respect people based on how "great" they are? Why or why not?
If not, what usually makes you like and/or respect them?
How can we pursue excellence and difficult goals without turning it into a quest for greatness?
How do you know when you've crossed the line into trying to be great?
Related Bible Studies