Podcast: Play in new window | Download (Duration: 33:11 — 27.0MB) | Embed
Subscribe: Google Podcasts | RSS | More
Do you ever feel overwhelmed because your time, house, desk, and/or life in general is unorganized? Today on the Christian Habits Podcast, Dr. Melanie Wilson will help us get organized.
I asked Melanie if she was a naturally organized person and she said, "No, definitely not!" Instead, she's had to learn how to get organized and we can learn right along with her. She's even written a book to help us: The Organized Homeschool Life.
Although the book is directed towards homeschoolers, I bought a copy myself because I noticed that most of the challenges will be helpful whether you're a homeschooler or not.
The book is 52 chapters long and each week focuses on a different area of our lives that we might need to get organized.
Melanie gives 4 specific steps to take to get that area under control, just the right amount of steps to focus on the what we need to do without being overwhelmed.
You can either do the book in order or pick and choose your chapters according to the areas you need to work on. That's what I'll be doing.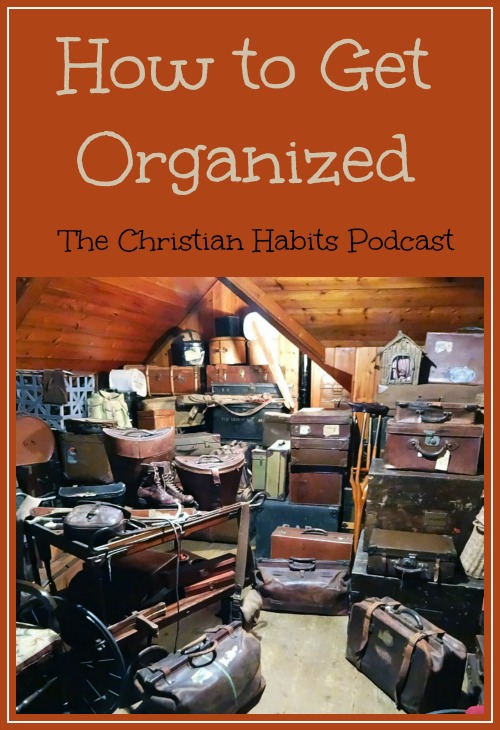 Here are a few of the weekly challenges in her book:
Daily Devotion Challenge
Daily Routine Challenge
Marriage of Your Dreams Challenge
Decluttering Challenge
Homeschool Planning Challenge
Friendship Challenge
Outdoor Activity Challenge
Core Curriculum Prep Challenge
To Do List Challenge
Hospitality Challenge
Organize Your Finances Challenge
On the podcast, Melanie gives us a few tips to get us started. Here are links to some of the things she mentioned in the podcast:
To listen and subscribe on iTunes: click here
<enclosure url="http://traffic.libsyn.com/christianhabits/How_to_Get_Organized_with_Dr._Melanie_Wilson.mp3″ length="28357794″ type="audio/mpeg" />