Podcast: Play in new window | Download (Duration: 21:14 — 17.5MB) | Embed
Subscribe: Google Podcasts | RSS | More
Have you ever met someone who reached out to you and seemed to like you right away? Have you ever wanted to be that person for someone else? In this episode of the Christian Habits Podcast, I'll be visiting with Micah Brooks about how to treat everyone like a 10–whether you've known them for a long time or you're just meeting them for the first time.
Micah wrote about this subject in a recent online devotion. Here's an excerpt of his post:
"I believe that in life we tend to give everyone around us a score. We score people when we first meet them (first impressions) and when we've known them a while (built upon a list of their strengths and shortcomings). It's probably pretty hard to get a "10 out of 10" on any one of our current people-scales.

However, a new way of thinking is to begin to score everyone a "10". No one gets less. No one gets immediately criticized (in your mind) when you first meet them. Those you've known for a while get a free pass and become a "10" to you now."
Micah's post reminds me of Philippians 4:8, where Paul tells us to dwell on whatever is true, noble, right, pure, lovely, admirable, excellent, and praiseworthy. That can be hard to do when you've been in a relationship with a person for a long time.
With those long-term relationships, we often begin to dwell on people's faults because we know them so well. Not only does that make us discontent in the relationship, it also gets in the way of loving that person well.
In this podcast Micah will give us some insights on how to treat people that we're in long-term relationships with as a 10 and also the people we meet each day. We'll also be discussing how to treat others like a 10 when we feel like a zero.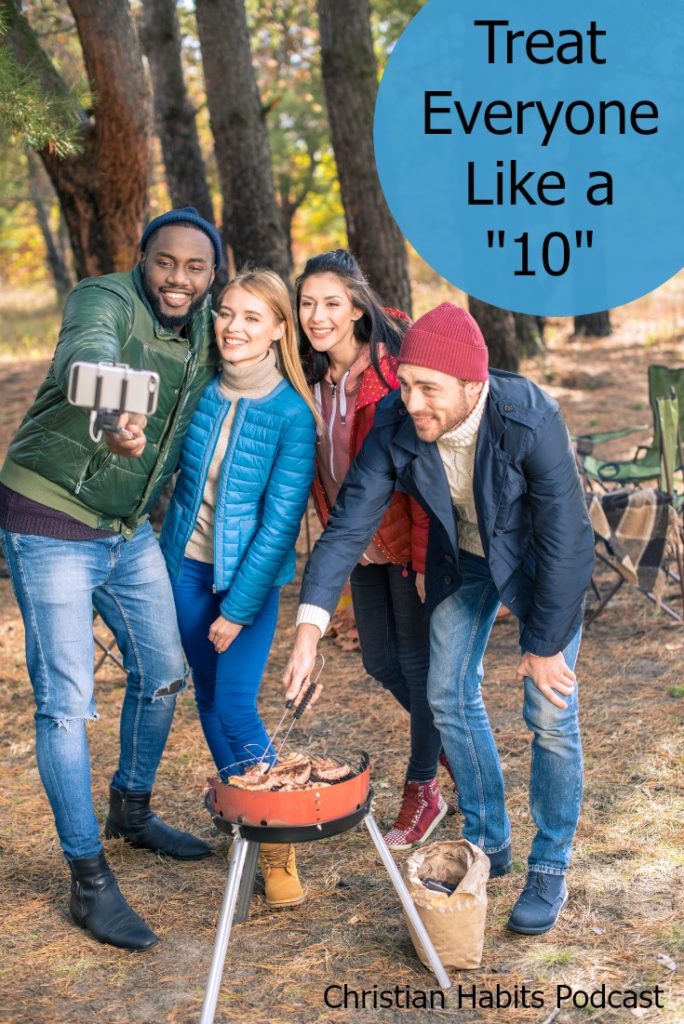 Here are some of the Bible verses we mentioned on the podcast:
We also mentioned some guitar books that Micah has published:
Worship Guitar In Six Week (Micah's book on Amazon)
42 Guitar Chords Everyone Should Know (Micah's book on Amazon)
Special offer: You can also find Micah's books and all kinds of other great resources at micahbrooks.com, including guitar lessons via Skype! If you sign up for 6 weeks worth of lessons, Micah will give you the book "Worship Guitar in Six Weeks" for free with the lessons. Just mention that you heard about it on this blog post or the podcast.
Micah is also the editor in chief at worshippublishing.com where he oversees daily devotions, the WorshipHeart book publishing brand and more.